About Robbins Children's Programs
Established in 1972, we are a 501c3 nonprofit childcare corporation, governed by a Board of Directors.
Originally founded as a small agency to serve the childcare needs of working families, RCP has grown from serving 6 children to more than 270.
After a generous gift in 2015, we renamed the agency, formally known as Markman Children's Programs, after our dedicated Board Director Judy Robbins and her family to acknowledge their support and generosity.
Robbins Children's Programs is well known and highly regarded by parents and educators in MA and RI for the extensive and exceptional child care resources we offer. We are dedicated to providing quality, affordable child care to all families in the greater Attleboro area.
Our agency is committed to creating an environment in which children develop age appropriate intellectual, social, physical, and emotional skills. Our goal is to assist families by helping to provide the necessary tools that help their children learn and grow into healthy, happy, successful members of our community.
In contrast to other local preschool, daycare, and before and after school program providers, Robbin's Children's Programs offers a comprehensive array of child care services for children from age 4 weeks through middle-school age. We afford a diverse set of childcare choices and options from which to choose.
We can provide care for a newborn baby, infant, toddler or for a nursery schooler, preschooler, grade schooler, and even middle schooler. Whether you're in need of ongoing weekday daycare or childcare or simply looking for care during the summer or school vacation weeks Robbins Children's Program (RCP) likely has a program solution that meets your needs.
Our facility contains a large indoor play space designed for use by all age groups, which is a great way to allow us to provide gross motor and movement activities even on a rainy, snowy or any other day the weather prohibits the use of our playgrounds. This spacious area also affords our agency the ability to host community workshops, parent engagement activities and our annual Holiday Fair.
Our Mission

Robbins Children's Programs provides quality, affordable child care to families in local communities.
Our agency is committed to creating an environment where children can develop age appropriate cognitive, social, physical and emotional skills.
We partner with families to help their children learn and grow into healthy, happy, successful members of society.
Our Vision
Be a premier child care organization that meets and exceeds state licensing and accreditation standards set by national organizations.
Be a leader in educational programming to enhance children's growth and development in a safe and caring environment rich in experiences and human interaction.
Develop lasting relationships, create family solutions, and enhance the quality of life for our families and the community.
Be a preferred employer for Early Childhood Educators who are valued for the care and professionalism they bring to their field.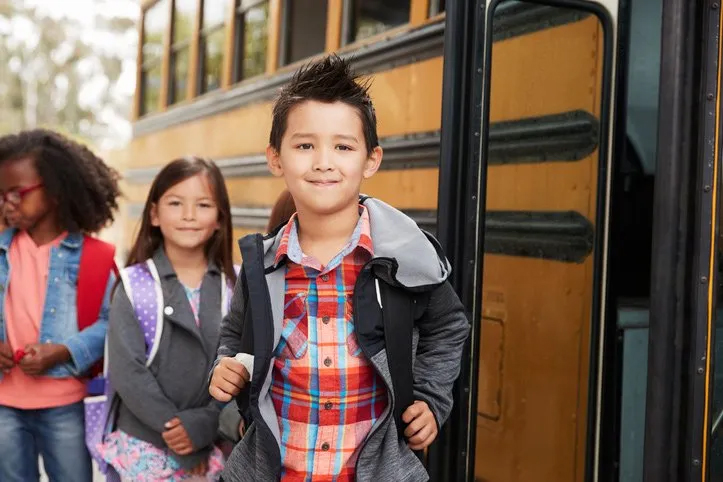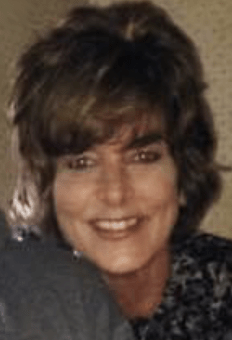 Miss Janice
Executive Director
My name is Janice, I am the Executive Director for Robbins Children's Programs. In March of 2010 I began working at Robbins Children's Programs (RCP) as the Social Service Coordinator (SSC). As SSC a large part of my job was to function as the intermediary between families/caregivers, the Department of Children and Families and our own agency to ensure that the needs of the child were consistently met and the child was developing physically, intellectually, socially, and emotionally.
In 2020, I took over as the Executive Director for the agency at the very start of the pandemic, while the transition was difficult, it grew our great team of staff much stronger and closer and for that I am eternally grateful. I am so thankful to come to work each day with the knowledge that those who I work side by side with care about making a difference in the life of each child as much as I do.
I have lived in the Greater Attleboro Area for the majority of my life. When I am home, the majority of my time is spent with my husband and cat Jasmine. Additionally, I am grateful to spend time visiting my mother, going out with my daughter and new son-in-law, baking, shoe shopping and traveling throughout the country as we are trying to visit all fifty states and more.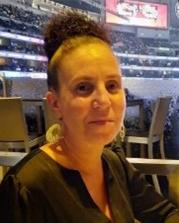 Miss Debra
Program Coordinator/FCC Home Visitor
My name is Debra. I am the Programs Coordinator, and I will have my 20th anniversary at RCP next year. I have had many roles at the program since I first began as a part time Float. In my current position, I oversee the Family Child Care, Preschool, and School Age Programs. One aspect of my job I enjoy is being an advocate and gathering resources for the Educators and Providers I work with at RCP. It's also very satisfying to watch children start out as infants in our Family Child Care Program and gradually move up to our Preschool and then School Age Programs.
I have seen so much progress over the last 20 years, and the best part is RCP embraces a culture of change and is constantly looking for ways to make improvements throughout the agency. I look forward to helping you learn more about our Programs.
I live in Providence with my husband of 25 years, we have two adult daughters. When I am not working, my husband and I love to travel to see new places and create our own adventures.

Miss Cheryl
Enrollment/Social Service Coordinator
Hi, my name is Cheryl, and I am the Enrollment and Social Service Coordinator. I started working here in 2019 as the Enrollment Coordinator as the prior Enrollment Coordinator had retired after 20+ years in the position. I am the first point of contract for any family looking for child care in any of our three programs. I work with each family every step of the way during the enrollment process from the initial phone call or email, to learning more about the family and their child care needs, the initial visit to the program and review of documents, to the child's visit and finally the child starting in one of our classrooms.
In 2021, I also took on the role of Social Service Coordinator to as these two areas of the agency work hand in hand making it a logical choice once this position became vacant. I have been in the Early Childhood field for 20 years now. I love meeting new families and building those connections when families are enrolling their children at RCP.
I spend most of my summer weekends on Cape Cod and when I am there, I will always make my way to the beach. My dog Lucy keeps me busy as we go for walks each night. I enjoy reading and spending time with my family and friends. I look forward to connecting with you all and collaborating with you and your family on your enrollment journey with RCP.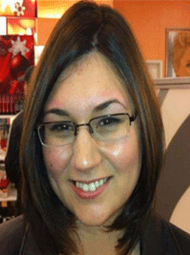 Miss Keri
Operations Coordinator
My name is Keri, and I am the Operations Coordinator at Robbins Children's Programs. I have had the pleasure of working for RCP for over 15 years. I currently hold a bachelor's degree in business management and my main role at RCP includes responsibility for the companies' financials, subsidy billing and oversight of the Administration Team. I am happy to also sit on RCP's Charitable Fund Committee, where we are able to help families in need in our agency and community.
The work that is done here at RCP is critical for our community and families in the workforce. Our teachers are nothing short of amazing and the children here gain so much confidence, build relationships, and life skills they will use long after their days with us. My own son has attended Robbins his entire life and I have seen firsthand the difference it has made for him and am so grateful for the experience.
I love coming to work every day and am blessed to collaborate with some wonderful people. I hope to continue to grow with RCP for many years to come. We have come such a long way and I am so excited to see what lies ahead for this remarkable agency.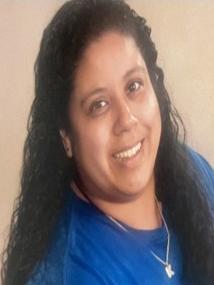 Miss Kayla
Transportation Coordinator
Hello, I am Kayla, the Transportation Coordinator at Robbins Children's Programs. I have been with Robbins since 2017. I have worked in the child care field for over 10 years. Before fulfilling this role, I was a senior lead teacher in our School Age program. Currently we have 6 8-passenger vans and 6 drivers, we are planning on getting more vehicles and drivers in the near future to support the increasing enrollment in our school age program.
Another part of my job is Staff Appreciation Liaison as I plan frequent activities, events, and ways to thank our staff as a way of showing how much we appreciate the hard work they do each and every day here at RCP. Some of the activities include a Teacher Appreciation week, Theme weeks, Shout Out Board, Sunshine Fund oversight, Team Building Day, Employee of the Month and so much more.
Coming from a big family with many nieces and nephews, I have always had a desire to work with children.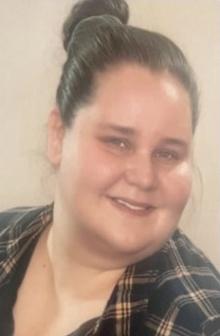 Miss Christie
Assistant Agency Coordinator
My name is Christie, and I am the Assistant Agency Coordinator for Robbins Children's Program's. I have been with the agency since November of 2010 and have held many different titles during my time here in both our school age and preschool programs. I started my career here as a classroom aide, working my way up through various positions, Educator, Lead Educator and Senior Lead Educator prior to recently transitioning into my current role.
I am grateful that Robbins has afforded me the opportunity to pursue additional Early Childhood Education certifications as over the years. I have become Director II certified through the Department of Early Education and Care as a result of the experience I have gained here as well as the necessary college courses. Additionally, I was able to obtain my Child Development Associate (CDA) which has given me a solid understanding of child development, understanding children's behaviors and curriculum.
I enjoy working with families with children enrolled in our agency to support each child in reaching their full potential. Watching children grow has always been a joy to me and I feel honored to be able to be part of this amazing journey with each child as the experiences they have today will shape who they become in the future.
I currently live in Rhode Island and enjoy spending time with my family, including my 3 godsons. I love reading and enjoy various creative projects.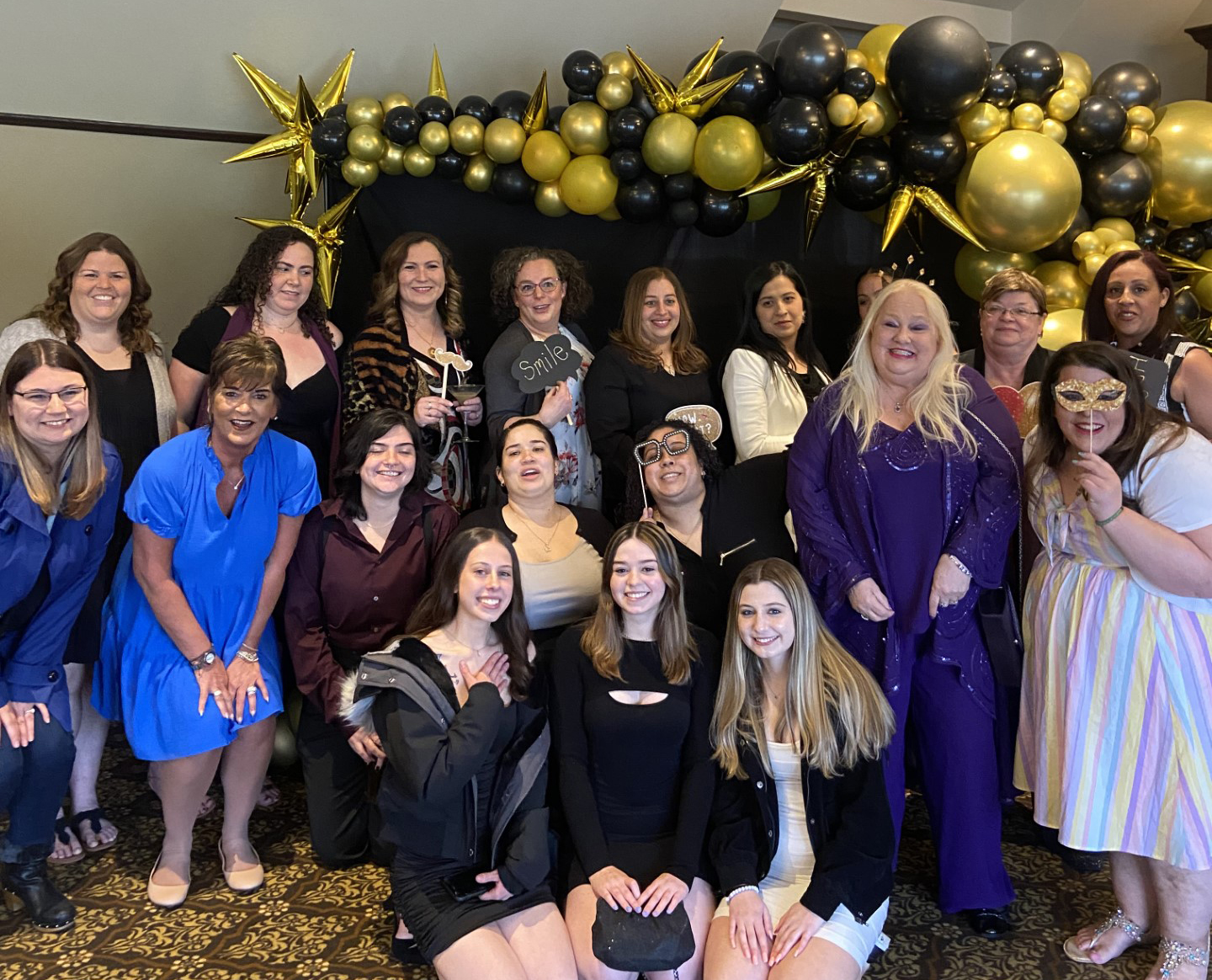 Forms & Documents for Parents
Newsletter
Upcoming Events
Hours:
Monday – Friday
6:30am – 5:30pm